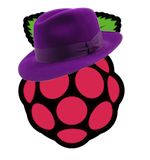 The TRILBY HAT is here !

A revolution in Raspberry Pi HAT functionality & pricing.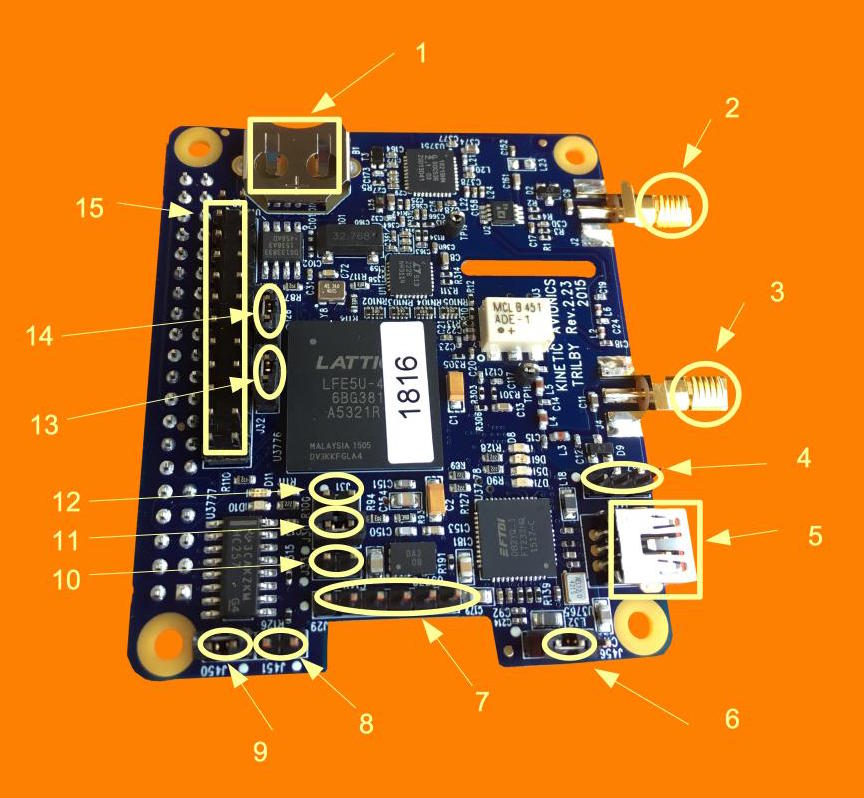 Item
Connector
Description
1
B1
Battery holder for real-time clock. Install CR1220 battery or equivalent with +ve terminal facing upwards, in order for the real-time clock to continue operating when the board is powered down.
2
J2
SMA connector for VHF/UHF antenna
3
J4
SMA connector for HF antenna
4
J457
3-pin audio PWM output header (pin 2 is GND, pin 1 and 3 are for the two audio channels)
5
J454
USB mini connector
Can be used to power the board and/or to program the FPGA from a personal computer
6
J456
Power mode jumper
Link pins 1 and 2 to power the Trilby board from Raspberry Pi
Link pins 2 and 3 to power the Trilby board via its USB connector
7
J29
6-pin JTAG header which can be used to program the FPGA using a cable supplied by Lattice
pin 1: +3.3V
pin 2: TDI
pin 3: TMS
pin 4: TCK
pin 5: TDO
pin 6: GND
8
J451
FPGA programming mode selection
Do not install this jumper if FPGA is to be programmed using the USB port
Install jumper when programming using a Lattice JTAG cable or from the Raspberry Pi
9
J450
FPGA programming mode selection
Install this jumper if programming the FPGA using the USB port or from the Raspberry Pi
Remove jumper in order to program using a Lattice JTAG cable
10
J33
FPGA PROGRAMING input.
Short these two pins momentarily to trigger reloading of the FPGA firmware from the flash memory.
11
J30
FPGA configuration mode, bit 0 (install jumper for normal operation)
12
J31
FPGA configuration mode, bit 1 (do not install for normal operation)
13
J32
FPGA configuration mode, bit 2 (install jumper for normal operation)
14
J26
Install this jumper to enable the Raspberry Pi to write to the EEPROM
15
J458
24 pin GPIO Expansion header
pin 1 and 2 are +5V supply
pin 20, 23 and 24 are GND
pin 22 is an active-low reset signal (short to GND to reset the FPGA) when using demo firmware
all other pins are connected directly to IO pins on the FPGA
T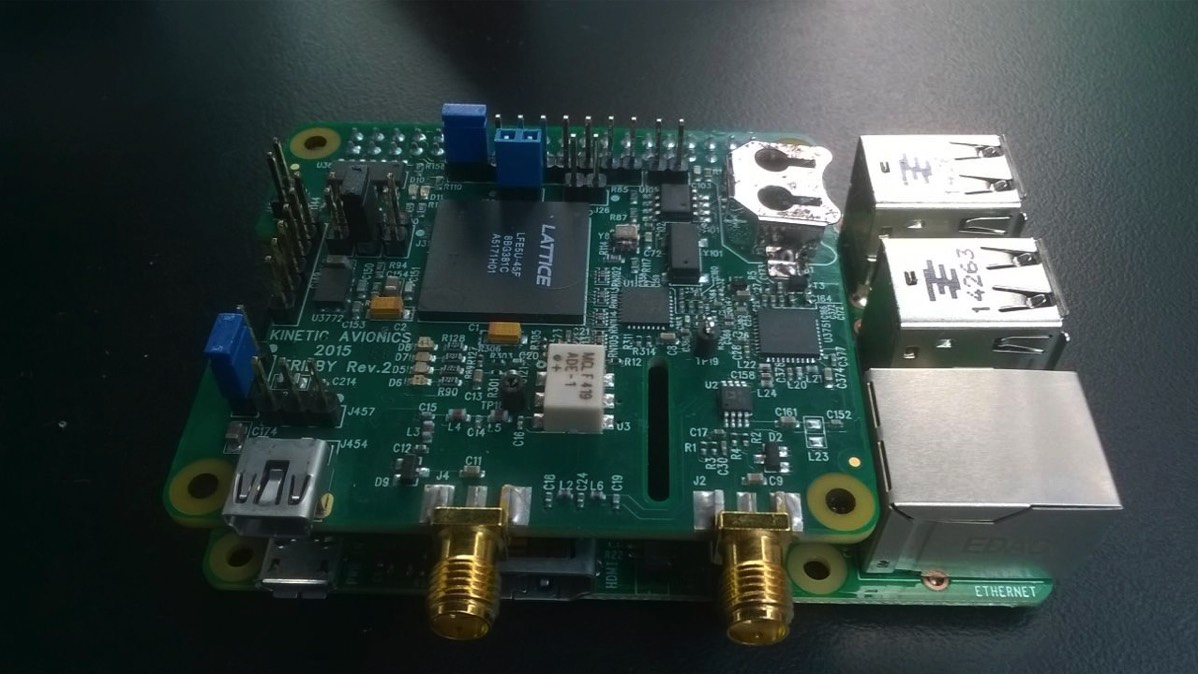 150kHz to 1000MHz+
Software Defined Radio

HF Up Converter

Real Time Clock

Dual Audio Output Channels / Stereo Capable

4 Coloured LEDs

GPIO FPGA Breakout Connector

Lattice ECP5-45 FPGA

Use Standalone or with Raspberry Pi
Our mission is to be the pre-eminent designer and developer of Avionic, Marine and Software Defined Radio solutions for surveillance monitoring, recording and analysis.