In order to develop your own applications to talk to the SBS-3 and future Kinetic Avionics Limited products, you will need a copy of this document. It's free and requires you to agree to some simple and non onerous terms and conditions.

We moved all software, firmware, utility and documentation downloads here to make it easier for customers.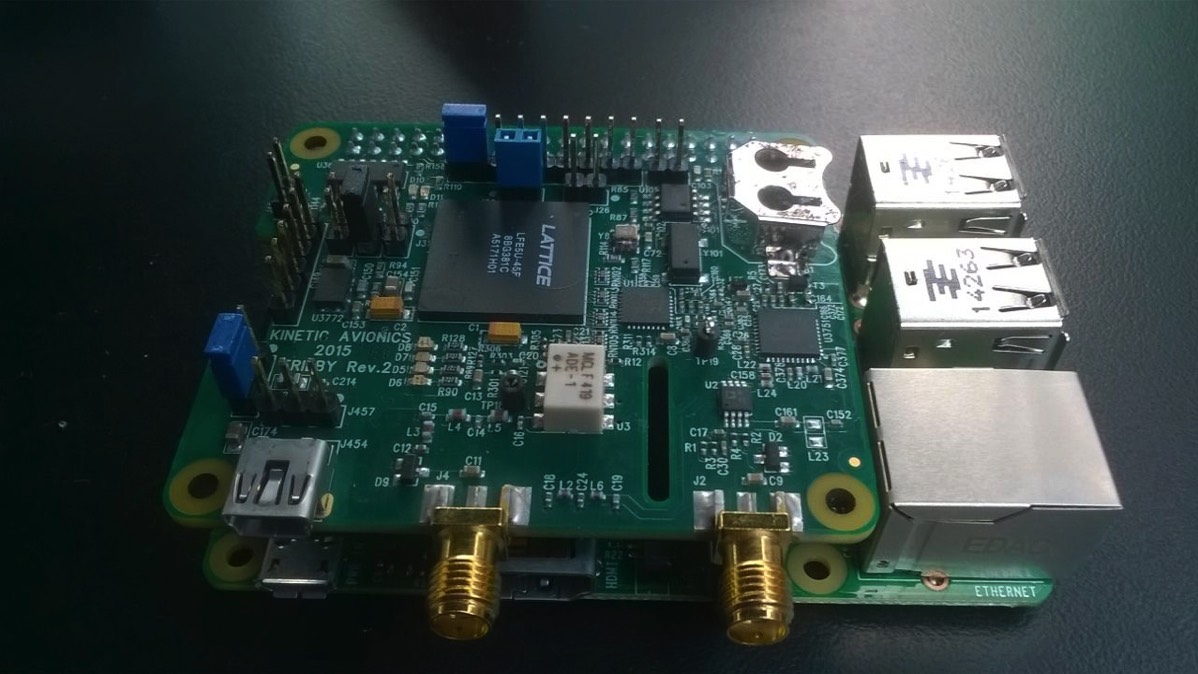 150kHz to 1000MHz+
Software Defined Radio

HF Up Converter

Real Time Clock

Dual Audio Output Channels / Stereo Capable

4 Coloured LEDs

GPIO FPGA Breakout Connector

Lattice ECP5-45 FPGA

Use Standalone or with Raspberry Pi
Our mission is to be the pre-eminent designer and developer of Avionic, Marine and Software Defined Radio solutions for surveillance monitoring, recording and analysis.