SBS-1 / SBS-2 /SBS-3 Product Support (Direct Sales Customers only)
Please note you will be asked for your device type, serial number, date of purchase and where the device was purchased.
If you did not purchase your device from Kinetic directly, you will be directed to contact your dealer as we have to prioritise our support to our direct sales customers.
Telephone Support is available Monday to Friday (10:00 - 16:00 UK Local)
Our complaints procedure

Please note we aim to respond to all customer contacts within 1 working day.

Please report any domain related abuse to

support@kinetic.co.uk

If you wish to report a complaint, please send an email with COMPLAINT in the message subject to

support@kinetic.co.uk

We aim to handle all complaints within 5 working days. If you are not satisfied with the handling of your complaint, please either call our offices on the number below, or send a written complaint to our offices.

We endeavour to turn around any complaints within 5 working days.
Telephone
Unavailable at this time.
SIPGATE.CO.UK managed to lose our number and we're trying to get it back. NEVER EVER USE THEM !!!
Terrible customer service and support.
Mail
Kinetic Avionics
Elstree Aerodrome
Hertfordshire
WD6 3AW
United Kingdom
e-mail
support@kinetic.co.uk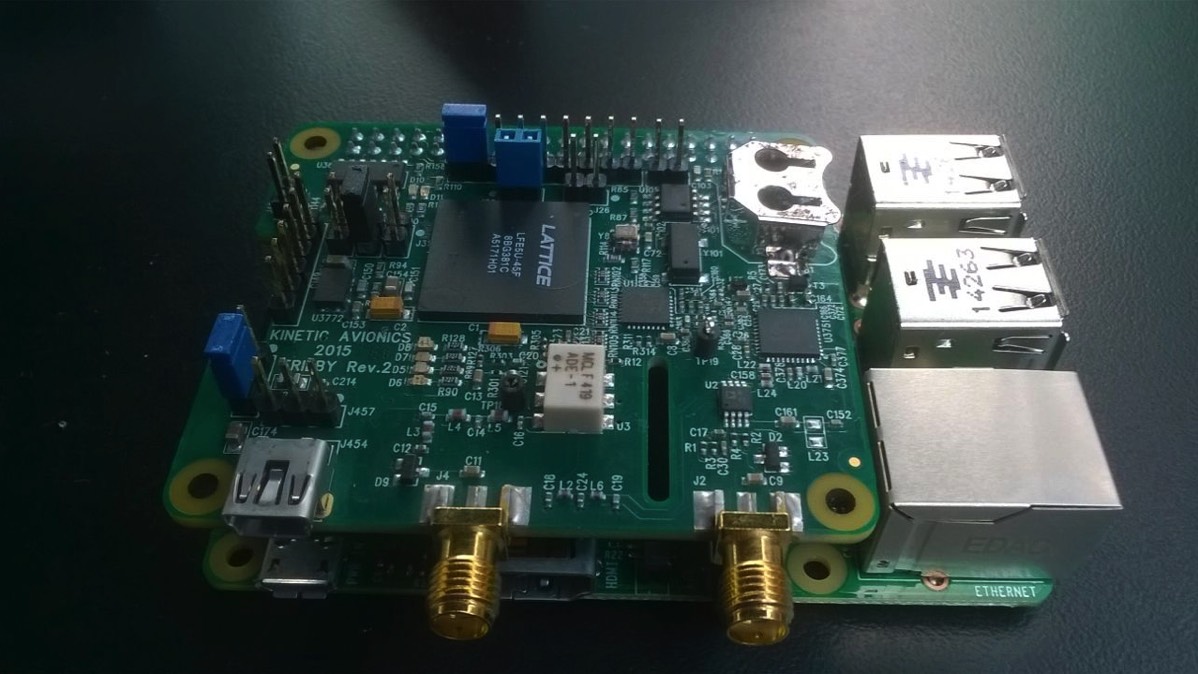 150kHz to 1000MHz+
Software Defined Radio

HF Up Converter

Real Time Clock

Dual Audio Output Channels / Stereo Capable

4 Coloured LEDs

GPIO FPGA Breakout Connector

Lattice ECP5-45 FPGA

Use Standalone or with Raspberry Pi
Our mission is to be the pre-eminent designer and developer of Avionic, Marine and Software Defined Radio solutions for surveillance monitoring, recording and analysis.